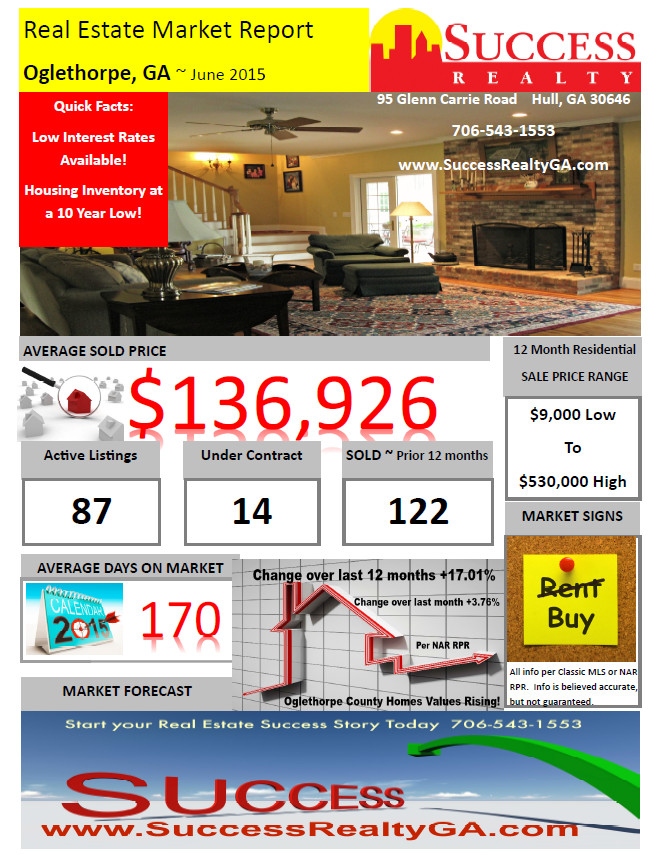 WOW, one of the exciting pieces of this story is that median home values in Oglethorpe County, GA have recovered/increased a whopping 17+% over the prior 12 months!
That means your home may be worth more than you think! If you have been considering selling, but thought you had lost too much equity to do so right now we'd love to show you what we can do.
The Days on Market above is for the prior 12 months; the Days on Market in Oglethorpe County for sales in the prior 90 day is MUCH lower at only 83 days!
And if you want more no obligation information,
just register here: http://bit.ly/OgleMktRep
We want to help you get started on your Real Estate Success Story today!